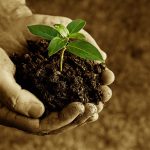 The tried and tested way to learn to win your own clients is normally by observing how your partners and more experienced team members win their clients. Then, take what works from them OR get advice from them about how to win your own clients. Some of the time this advice is excellent. Other times it is out-of-date and can actually hinder winning clients. 
In this blog article, Heather Townsend, author of The Go-To Expert shares some of the bad business development tips her clients have been given by their partners.
Surely business development is business development. Why the poor business development tips?
If you are getting towards the end of your career in the professions, (i.e. you are likely to be over 55) you've probably had for at least a decade, a stable client portfolio and a strong network of proven referral sources. As a result, you are often not as hungry as you once were to grow your practice AND you've forgotten what it is like to build your own client portfolio from scratch. After all winning business is easy when you are well-known and have reliable referral sources to fill your pipeline!
As well as forgetting what is is like to win their first few clients and how hard that is, many established partners have not moved with the times, i.e. embracing the social media revolution AND realising that clients now want an expert to work on their affairs. Winning business 10-15 years ago was very different to winning business now. As a result, the best business development tips from 10-15 years ago many actually be poor quality advice now. Need more clients? Then join our Go-To Expert System Programme to never have to worry about winning clients again.
It's not about "you just need to do a good job"
One of my new clients, a property litigator, was given this piece of advice when she went to speak to her partner about what niche she should focus on for the future. Yes, really. Her partner said, don't worry about going to go out and win new clients, if you do a good job the work will eventually come to you.
That may be the case if you are an established senior fee earner and partner in your practice. This isn't the case if you are a more junior fee earner who needs to show potential at business development if they are going to be promoted to the next level at their firm. If you just "do a good job" the new work will never come to you as a manager or associate, it will always go to the person who is running the client work. I.e. the partner or a director.
These days doing a good job is not enough. You need a reason why you should be the person to get the work. In effect, you need to demonstrate to your internal and external network and your prospects that you are open for business. This means developing a specialism (i.e. differentiator) and taking consistent but active steps to build your profile. Need more clients? Then join our Go-To Expert System Programme to never have to worry about winning clients again.
You just need to get out there
The well-trodden and tried and trusted way for any professional in practice to win work was to go out to a networking event. In other words, just get yourself out there. Have you noticed a reduction in the number of networking events? Have you also noticed a reduction in the quality of attendees at many networking events? There is a reason for that!
These days you need to do more than just go to external networking events. You need to build a strong personal brand, grow a decent profile and reputation AND be prepared to go out and meet people. If you choose to ignore your online profile or refuse to engage in the online world, you will be leaving business on the table. Need more clients? Then join our Go-To Expert System Programme to never have to worry about winning clients again.
This article originally appeared in a different form on the How To Make Partner website.
About Heather Townsend
Heather Townsend helps professionals become the The Go-To Expert. She is the author of the award winning and best-selling book on business networking, the 'FT Guide To Business Networking', Poised for partnership and the co-author of 'How to make partner and still have a life', and 'The Go-To Expert'. Over the last decade she has worked with over 300 partners; coached, trained and mentored over 2000 professionals at every level of the UK's most ambitious professional practices.
Heather blogs regularly at How to make partner and still have a life and works with future and current Big 4 partners and professionals from mid-tier firms all over the world