In our regular webinar 'How to become a member of the club', John Moss and I were asked a great and very pertinent question about how to get an older partner to talk about their succession. Here is how John and I answered.
The question
'So I'm looking at taking the older partner out to breakfast to get him in my corner.  Any tips trying to get a roadmap for his succession, and that I'm going to be part of? '
Take care, it's a very sensitive topic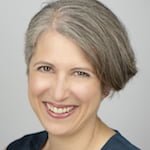 Heather: Older partners exiting and succession in a firm, particularly if they've been instrumental in building it up, is often a very, very sensitive subject. It's often a subject that they're in denial about, and they don't want to have that conversation.  So that may not be any indication of how you're viewed, it might be about where they are in their world.  So my first tip is tread incredibly carefully around the subject.
Aim to let them do the talking
Heather: Get him talking, and I'm assuming it's 'him' it could be 'her', and get them talking on how do they see the next five, maybe ten years of the firm panning out. What does that look like in their view?  Get them to talk through that and then ask them what do they see as their role in helping them do that.  And that should hopefully get the conversation onto 'And when are you going to retire?'  Of course you can't say that, but hopefully naturally do it that way. What's your view John?
Take the time to plan this type of conversation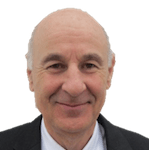 John: I think the first thing to say is, well done for thinking through about having that conversation, particularly, and I think for everybody else on the webinar, think about the environment you're going to do that in.  So going out to breakfast, out to lunch, but doing it away from the office, it's not the right environment for this conversation.
Have the conversation about succession away from the office, as it's not the right environment for this conversation
Don't get straight to the point
John: It certainly should not be the first question, so totally agree with you about the sensitivity of handling it Heather.  And I think for me, having a conversation about how the senior partner, i.e. the older partner sees the firm developing is important; so very much keep to a firm focus, and what they see as the 'opportunities for the firm', rather than the opportunities for you. In other words, what do they see as the opportunities for the firm? What do they see are some of the potential challenges, the potential barriers, so that you can start to tease out and paint a picture?
Keep summarising
John: So one of the key things for you to do when you're having that conversation is to keep summarising, and as you're doing that try to avoid the 'Ah well I could do this', keep summarising. 'So what I think you're saying is, is that actually you want to see the firm growing.  Okay, do you see any particular challenges in that actually happening?'  Just keep asking lots of big broad, fat questions that are very much about the future, very much about the implications of that future, what's going to be easy, what's going to be difficult?
This post was originally published in a slightly different form on the How to make partner website
To get your copy of How to make partner and still have a life at a 20% discount, use code HTMPG20 at the checkout on the Kogan Page website. Click on the image buy your copy
This article originally appeared in a different form on the How To Make Partner website.
Heather Townsend helps professionals become the The Go-To Expert. She is the author of the award winning and best-selling book on business networking, the 'FT Guide To Business Networking', Poised for partnership and the co-author of 'How to make partner and still have a life', and 'The Go-To Expert'. Over the last decade she has worked with over 300 partners; coached, trained and mentored over 2000 professionals at every level of the UK's most ambitious professional practices.
Heather blogs regularly at How to make partner and still have a life and works with future and current Big 4 partners and professionals from mid-tier firms all over the world